Hotels, resorts and pousadas in Caravelas and Abrolhos
«Brazil.
«Brazil Travel Information.
«Hotels in Brazil.
«Hotels in Salvador and Bahia.


Below, links to hotels in the beach city of Caravelas, important city in the State of Bahia.

See also: hotels in Salvador, hotels in Porto Seguro, hotels in Morro de Sao Paulo.


Hotels in Abrolhos and Caravelas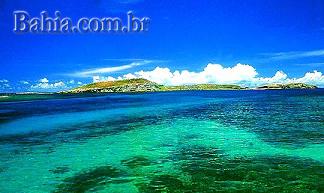 »Marina Porto Abrolhos. This hotel is in a coconut grove, by the sea, far from the center. Rooms have verandahs and hammocks. There are suites with two adjoining bedrooms. Amenities include mini golf course, pool, tennis court, massage room and sauna.

»Farol Abrolhos. The amenities are basic, with small chalets scattered in the garden along the Caravelas river. There are boats and motorboats, with guides and diving equipment available.

»Pousada Liberdade. Seven chalets only. Open in 2002.

Bahia is one of the States in Brazil with the highest number of hotels; check out all Hotels in Bahia.