The most watched woman in Brazil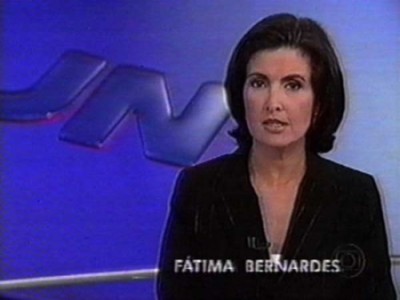 The name of this woman is Fatima Bernardes.
She is anchor-woman of
Jornal Nacional
, the most watched News Program of Brazilian TV, which airs around 8 pm in TV Globo; her husband, William Boner, is the anchor of the same News program.
Besides being very intelligent and talented, Fatima is nice and has a huge empathy. In 2002, Fatima was invited to be a "guest commentator" of the World Cup, and it so ended up that she was the one who most pleased TV Globo audience; despite not being an specialist, she had the ability to express what Brazilian fans were feeling.
This time, Fatima was sent to Germany from the beginning, to follow the Brazilian team. She appears every night in prime time, speaking about the most important events of the day in Germany.
She is, for sure, the most watched Brazilian woman during the World Cup.