Ads by Google





Map of São Paulo, Brazil
« Back to Brazil Travel Info « Back to São Paulo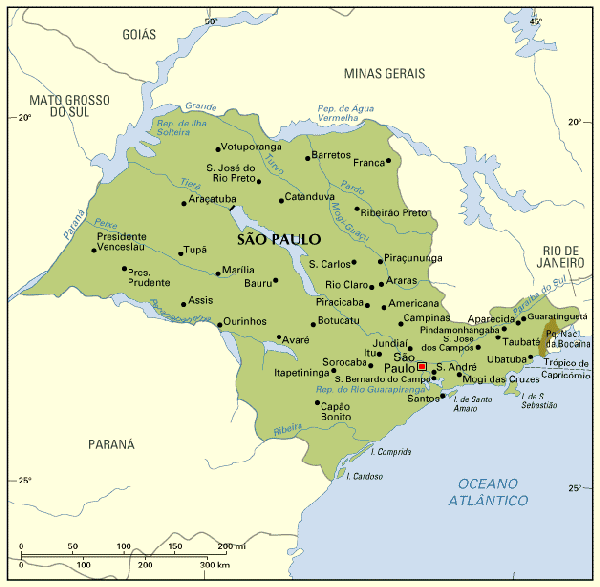 The state of São Paulo and the city of São Paulo are crossed by the Tropic of Capricorn.
The capital is São Paulo, the largest city in Latin America.
Most cities within 100 km of São Paulo have a developed industrial and technological park, like Guarulhos, São Caetano, São Bernardo, Santo André, Campinas, São José dos Campos, Santos and Cubatão, among others. Cities in the interior lands have their economies based mostly on agriculture and livestock, like Ribeirão Preto, Franca and Araçatuba.
In the past, the rivers of São Paulo were important means of access to the west (read about the bandeirantes), and today they are the main source of energy of the State; all the large blue spots in and around the State are dams used to generate hydroelectricity.


Back to Top