Advertising by Google
Weather in Recife

The graph below shows average temperature and monthly accumulated precipitation in Recife, capital of the State of Pernambuco, in Brazil.

Source of information: Brazilian Institute of Aerospace Research - Weather Forecast Department.

In the graph below, the orange line shows temperature, in degrees Celsius; the blue bars show precipitation, in milimeters of raining.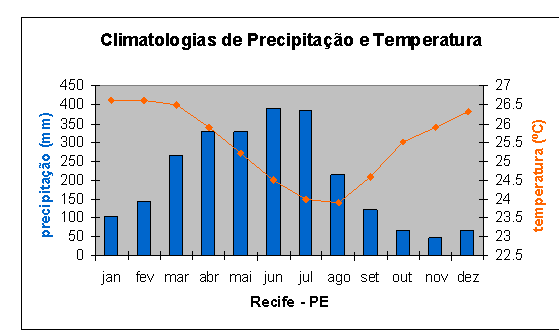 The graph shows that:
1) Average temperature in Recife is high, and has little variation along the year. During the summer, temperature is about 27 degrees Celsius, and during the winter, it has a slight drop to around 24 degrees.
2) There is a concentration of rain during the period March through August.


Read more about climate in Brazil.


Back to Top