Advertising by Google
Travel to Alagoas
« Back to Travel information on Brazil



Area: 27,933 km2 ; Population: 2,822,621 (2000)


Official web sites: http://alagoas.al.gov.br


Important newspapers: Gazeta de Alagoas


Map of Alagoas


Alagoas, Brazil
One of the smallest States of Brazil. Alagoas gained the headlines in the 1990s, when the Governor of the State, Fernando Collor de Mello, became President of the Republic; Collor took office in 1990, and was impeached, because of corruption, in 1992.


Important cities in Alagoas
Capital city: Maceió.
List with all cities in Alagoas.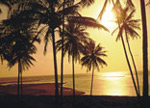 Tourist Attractions and Events in Alagoas
Culture
Other sites
Back to Top